REDEFINING BROWS
Whether you know it or not, your Eyebrows are the frame of your face and hold the power to change so much – from highlighting those pearly eyes to complimenting your facial structure.
Here at TheBrowtique, we're committed to providing Premium Brow Care products that help enchance, define and sculpt your brows.
Using only the finest blends of ingredients, our products will leave your brows looking FAB and in great conditions. We're completely Vegan – and everything is sourced and forumalted locally in Ireland!
MEET THE LINE UP
SIGNATURE BROW FAVOURITES
SCULPT YOUR PERFECT LOOK WITH
A SIGNATURE BROW BUNDLE

All of our products are vegan, paraben free, SLS free & not tested on animals.

Yasss! We ship worldwide, with FREE Standard Shipping to Ireland & UK Shipping on orders £30+

Used and adored by professionals every day. Our products come highly recommended and are used by industry leading makeup artists.
THE WORD ON THE STREET...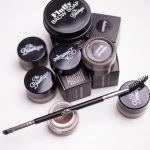 Fantastic staying power
One of the best ever brow products I have used. I am always trying new products and this one didn't disappoint. It blows all other big brands out of the water. Easy to use, fantastic staying power, perfectly pigmented colours and great price point…
– Jane Hamill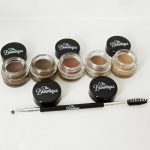 Absolutely love it
I have been using the pomade and brush for one week now and I absolutely love it. I purchased Taupe as my brows are really fair and it is a perfect shade. I swim regularly and the product stays perfect even when swimming. Amazing xx
– Orla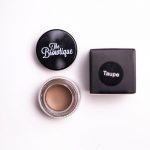 So easy to apply
I have been using the soft brown pomade since the launch and haven't looked back. I had previously used a well know brand prior to this and the difference is amazing. The Browtique's formula doesn't dry out and is so easy to apply. A little goes a long way.
– Lisa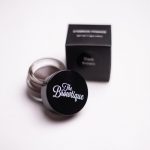 Just perfect
I've tried every product under the sun and haven't found one that doesn't crumble or dry out… UNTIL NOW. I love how the double sided applicator allows me to fluff out my brows or carve out the arch! Angled brush is so precise, perfect for creating realistic hair strokes!
– Lisa (Facetherapy NI)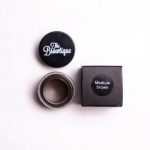 Top class service
Placed an order online yesterday and pleasantly surprised to receive it today. Well packaged and instructions included. Top class service and excellent quality products. Many thanks.
– Kelly Robinson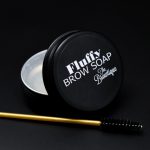 Made in Ireland
Finally a brow soap made in Ireland with full list of ingredients provided. I use this on my brows and on my two daughter's baby hairs. It is so reassuring knowing that it is locally made to use on my girls skins.
– Lisa